In Loving Memory
It is with a very heavy heart we share with you that Cameron Bammel, founder of Impact Printing, passed away on October 26, 2019. After being diagnosed with cancer in 2016 he sold his business (now named Colortech Direct) to long-time friends and began a 3-year journey to live life to its fullest with his high school sweetheart, Stacy.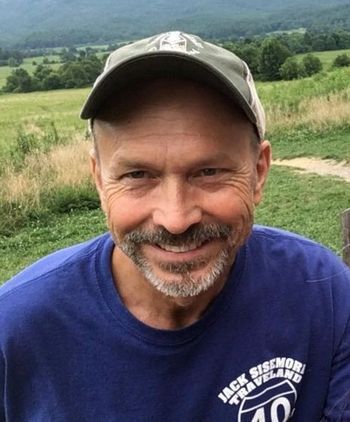 Cameron was a stellar example of genuine kindness and generosity.
Words fail to describe the loss his passing brings, but he leaves us with so many special memories.
We will miss him dearly.
---
Founder's Letter
Impact Printing will be merging with long-time industry partner Colortech Direct of Houston. This partnership fortifies the foundation upon which both companies have built successful businesses to bring our clients first class products and services.
Impact Printing and Colortech Direct have a unique and intertwined history. I never dreamed the future of our companies would come together as they have, but could not be more excited about the immediate next steps and envisioning what the future holds.
The personal and professional relationship dates back to 1981, when I began working for Charlie at Colortech as a Press Operator.  After 6 short years, I was ready to start my own business and opened Impact Printing. The two companies have worked as partners since, and friendships have flourished.
Because of the personal relationship we have with the Colortech Direct team, we know first-hand they treat their customers with a level of service and commitment that matches our own. In addition to outstanding customer service, this partnership will bring increased capabilities including vehicle graphics, marketing support, and a creative graphic design team.
Expect to see changes soon as we merge these companies and please feel free to reach out with any questions or concerns that I may be able to address for you. Tom and Irene are also happy to help and will remain onboard in our Conroe office.  
Thank you for trusting us with your printing needs.
Sincerely,
Cameron Bammel
Founder, Impact Printing
---
Photos of the Gang!
Click on any image to be taken to a lightbox view and read more of the Impact Printing and Colortech Direct story.
Left to Right: Stacy, Cameron, Shawna, Mike, Alice, Charlie

This is the official deal now!

This transition may have challenges, but it feels right.
---
You can still find us at our downtown Conroe location, stop by and say hello.
Impact Printing - Serving Conroe and Surrounding Communities Since 1987
936-788-1200
Click HERE to be taken to the Colortech Direct website and see how we can help with your printing and graphic needs!