3M Study on the Effectiveness of Vehicle Wraps
3M measured the advertising effectiveness of fleet graphics for Cadbury-Schweppes Company using GPS units to track 10 Snapple® trucks through two major metropolitan areas.
The three-month study correlated truck routes against zip codes and demographic data to deliver the most accurate measurements of message effectiveness to date.
The results show an average cost of $.48 per ONE THOUSAND impressions for Fleet Graphics.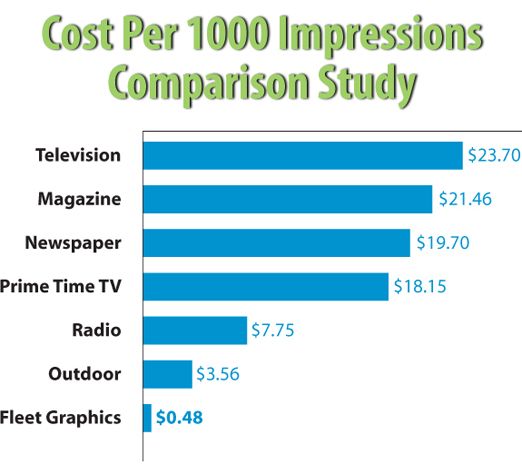 3M Study Key Findings:
Fleet graphics generate a large number of impressions--in this study, an average of 6 million per truck, annualized.

Mobile media advertising offers the lowest cost-per-impression of any major advertising medium.

Routes and messages can be optimized to target specific demographic groups.

Graphics add a valuable dimension to the advertising marketing mix.